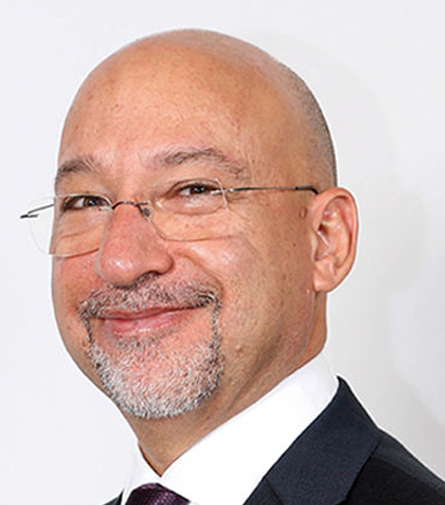 Ed J. Boufarah, Vice President
As profit margins face pressure from growing global competition, industrial companies are focused on improving operational efficiency, reducing costs and enhancing productivity, all while minimizing expensive unplanned outages and preparing for an unprecedented wave of retirements.
Those were the challenges on the plate of plant managers even before COVID-19 compounded these issues with an urgency for increased remote access at all times and all places to plant performance and asset conditions – in order to deal with the pandemic's travel restrictions and social distancing requirements.
What industrial operators require is better visibility into all aspects of plant operations – including historical and real-time monitoring of machines and systems across all processes.
But in today's environment, where unplanned downtime disrupts production, hampers productivity and is up to five times more costly than planned downtime, condition monitoring is not just a requirement for process-critical assets.
In addition to the large critical machines that often get the most focus when it comes to condition monitoring and optimization of maintenance and operation through condition based maintenance programs it's also crucial to keep an eye on a wide array of balance-of-plant support equipment such as blowers, fans, and heat exchanges that can often force outages when they fail. The risks of equipment failure is not only measured in lost production and higher repair costs. The importance of plant-wide monitoring must also take into consideration the environmental, health and safety implications from equipment failure.
The benefits of plant-wide remote monitoring extend far beyond the issue of forced outages raised above. With plantwide visibility and the right data flowing from across the plant, operators can gain previously unattainable insights into operations that can allow for process optimization, resulting in lower costs and higher productivity.
Bently Nevada's System 1 condition monitoring platform makes holistic plantwide monitoring possible. The platform integrates data from all monitored machines to deliver full plant visibility. Once the system is installed, it can be set to generate an asset-health baseline used to configure software alarms to trigger a fault or exception alert. Day-to-day, it then provides problem identification, event management, robust diagnostic tools, and issue resolution.
Additionally, incident management optimization enables proactive tuning to limit nuisance alarms, considerably reducing non-actionable alarms and events. In terms of governance and reporting, because the system is constantly monitoring and logging, data auditing and reporting is dramatically simplified, covering all software, hardware and machinery health alarms. This supports pre- and post-outage system health reviews and contributes to KPI reviews.
More holistically, remote condition monitoring makes it possible to gain digital insights to drive improved operations.
Reliability managers can assess the health of nearly all plant machinery and make intelligent maintenance decisions based on real-time data.
One of the most powerful examples of this is enabling the switch from time-based, preventive maintenance to predictive and proactive maintenance based on actual asset condition. Remote monitoring identifies potential problems long before any significant damage occurs, or any failure happens. This ability to identify when an outage will be needed and when best to schedule it, means plants stay operational longer, fewer unplanned outages occur, planned outages are shorter, and spare parts are better managed.
REMOTE MONITORING CENTERS AND FATS
Another top benefit of remote monitoring is its positive impact on workforce management, not only as the world continues to wrestle with the impact of COVID-19 health measures, but also for so many industries facing skills shortages and looking for ways to optimize and leverage the expertise they do have. Remote monitoring allows a smaller team of condition monitoring experts to keep an eye on multiple assets and facilities. For employees themselves, this can mean more normal workdays, rather than weeks spent onsite at facilities, sometimes located in inhospitable and far-off locations. For the plants covered by remote monitoring, they gain near real time access to expertise that is critical to quickly diagnose any events and provide the asset health insights needed to make the best operational decisions.
GLOBAL FOOTPRINT EXPANDS: SEVEN CENTERS AROUND THE WORLD
Bently Nevada also leverages the power of secure connections to offer Remote Monitoring & Diagnostic services from enters located around the world. Bently Nevada has just opened its seventh center of this type in Brazil, with an 8th RMC planned to open later this year in Asia.
"These teams keep a close eye on industrial customer assets to give an early warning that can help these customers reduce risk, increase productivity, improve safety, and minimize unplanned downtime," explained Ed J. Boufarah, Vice President at Bently Nevada. Operators at these centers monitor and protect tens of thousands of pieces of customer equipment. A seventh is soon to open in Brazil.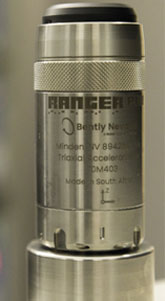 Innovations in remote monitoring led Bently Nevada to leverage this technology during the COVID-19 pandemic to conduct remote factory acceptance tests (FATs).
"The possibilities created by providing plant and equipment data, including live video and performance numbers, to remote parties is enormously powerful," Boufarah said. "During 2020, Bently Nevada conducted nearly 100 remote FATs, helping customers keep their projects moving forward, despite the roadblocks created by the health crisis. Given the reaction from customers, we expect that even post-COVID, remote FATs could, in certain circumstances, provide an opportunity to reduce project costs and speed timelines by reducing the need for customers to travel to conduct FATs in person."
THE TOOLS OF CONDITION MONITORING
Bently Nevada has more than half a century of experience developing condition monitoring equipment for the most demanding applications, beginning in the oil and gas sector 60 years ago.
Today, Bently Nevada's wired, wireless and handheld monitoring solutions are used in industries from heavy manufacturing, mining, metal production, and pulp and paper, to aerospace, automotive and utilities.

These include wired products such as Bently Nevada 2300 and vbOnline Pro, wireless solutions such as Bently Nevada Ranger Pro, and portable options, such as Bently Nevada SCOUT200. All integrate seamlessly with System 1.

Among these, the Ranger Pro wireless sensor is one of the company's newest products. This innovative battery-powered device the size of a soda can provides simple-to-deploy wireless remote vibration monitoring with encrypted data transmission, multi-year battery life, and the ability to work in harsh and hazardous environments.

One of Bently Nevada's first products is the ADRE system, which through constant innovation and upgrades, continues be the tool of choice for industrial machinery condition monitoring in the field, as well as on the test stand. It delivers on-demand, flexible, field-rugged multi-channel machinery data acquisition. Dramatic advances in digital signal processing make it possible for this one system to truly capture all the required industrial data.

CASE STUDIES FROM INDUSTRIALS (PULP AND PAPER) TO POWER GEN (NUCLEAR)

A powerful example of remote condition monitoring in action comes from South America. Eldorado Brasil Celulose, the largest single-line kraft pulp operation in the world, installed the Ranger Pro on equipment not previously monitored. This monitoring, in conjunction with the System 1 software platform, identified a bearing failure in a pump motor. The plant was able to track the evolution of the failure and take operational steps to mitigate the effect of the failure until maintenance could be scheduled. Emergency maintenance was avoided, saving the company more than USD 1.8 million.

In another instance, during a period of COVID-19 movement restrictions during 2020, a nuclear energy customer required assistance from Bently Nevada experts who were unable to travel to the site. Nevertheless, the team provided implementation and around-the-clock remote support on short notice by leveraging ADRE, and the data it collected and sent, alongside video conferencing and pictures.

C3 PARTNERSHIP FOR AI ENHANCEMENTS

Pushing the horizon of condition monitoring, BakerHughesC3.ai, a joint venture between C3.ai and Bently Nevada's parent company Baker Hughes, is working with System 1 software leaders at Bently Nevada to develop solutions that leverage artificial intelligence for greater equipment, process and system reliability.

"This collaboration is driven by market demands and just makes good sense because by working together, we have the people, the industry understanding, and the technology experience to innovate in new ways that meet our customers evolving requirements," Boufarah said.

With remote monitoring and digitization continuing to deliver new possibilities – with the AI collaboration just one example, Bently Nevada is optimistic about the future opportunities available to industrial companies deploying remote condition monitoring to enhance performance and productivity, lower costs, optimize workforce deployment, and enhance availability, reliability and quality.